On Sale
E-SNEAKERS by Evolux - Stand Out From The Crowd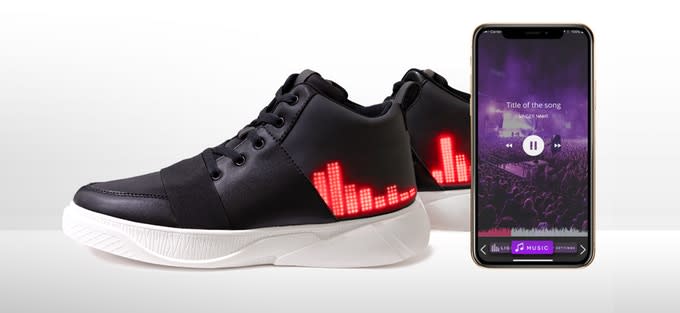 Comments from people that have seen Evolux up close. 
Introducing Evolux - Changing the Future of Sneakers...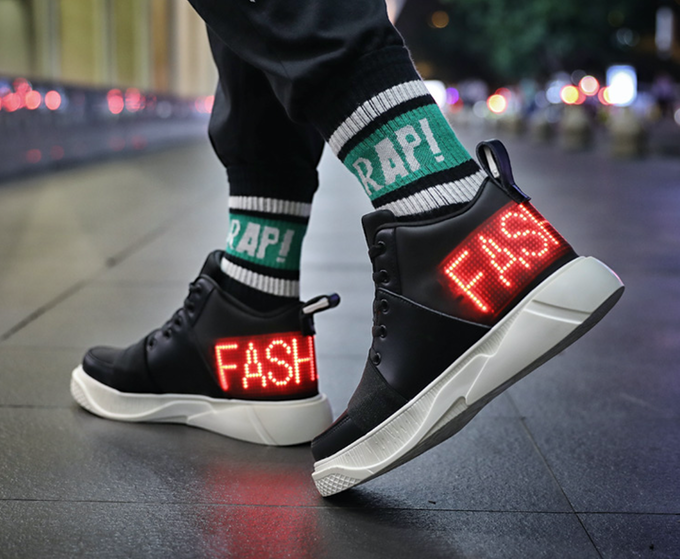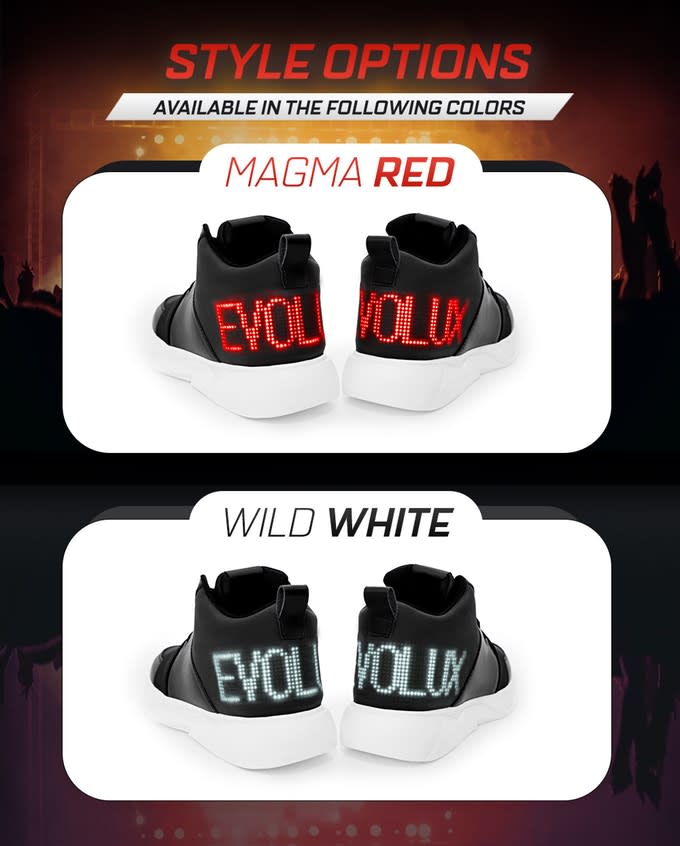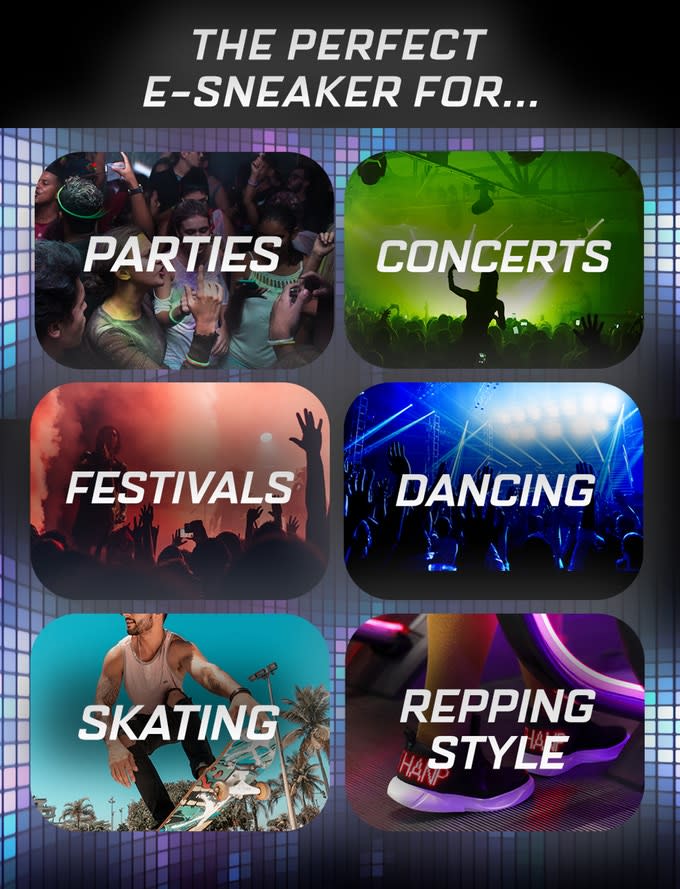 A fresh sneaker style and the limitless design options featured on our durable and flexible LED display allow you to get up, stand up and make your statement to the crowd and on the streets.
Whether you want to:
Promote your brand
Make a statement
Share your beat
Build your own style
...With Evolux the only limit is your creativity.
We wanted our sneaker game to be fresh and on point all the time without the financial and environmental burden of buying new sneakers every two weeks.
But Evolux had to be more than just the perfect E-Sneaker we also wanted to make the best sneaker on the market.
In addition to the limitless next level customization of our LED display, our sneakers include:
EQ sync with your music to display the beats on your sneaker
A waterproof seal for the battery to withstand all weather conditions
Shockproof and extended playback of over 8 hours
The most comfortable insole guaranteed to make you feel like you never want to take Evolux off
An anti-skid sole for perfect grip
Odor control and flexible, breathable and lightweight materials throughout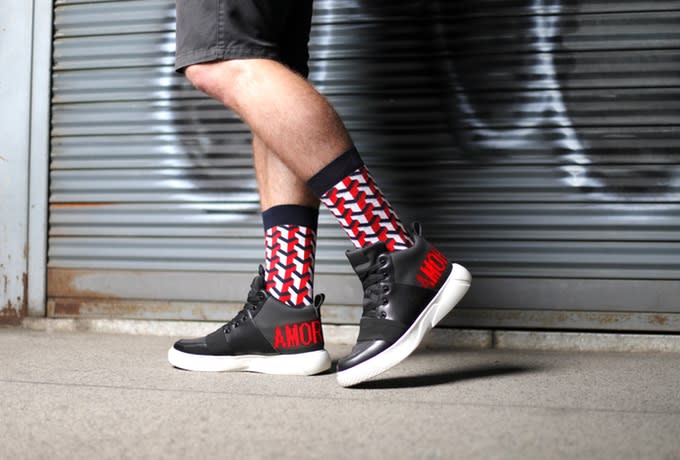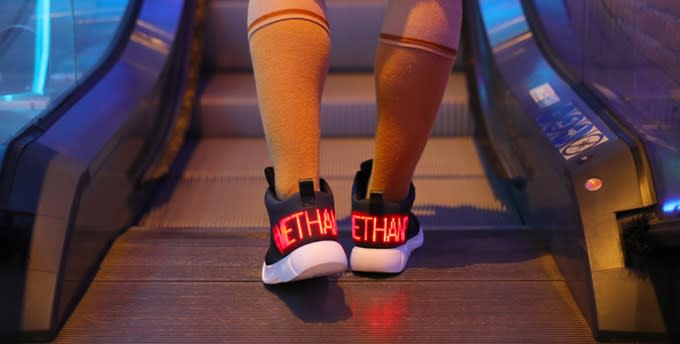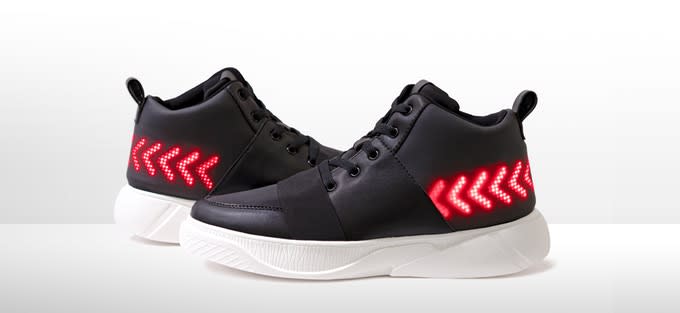 Our flexible LED Display embedded into the sneaker will be the billboard of your creativity and personality.
Glowing size:190*48mm
Pixel: 16*64 dots
Language: multi-language
Input: DC 5V
Battery capacity: 800Mah
DC Charging time: 4-5hrs
Charging: Micro-USB
Working time: Over 8+hrs
The LED display supports:
Unique graphics and patterns
Personalized written text and emojis 
A cool range of functions like editing letters, adjusting speeds, brightness and music interaction, and incoming call notifications.
Whether you want to inspire, promote, make a statement or just have fun the LED display will shine your message to the world.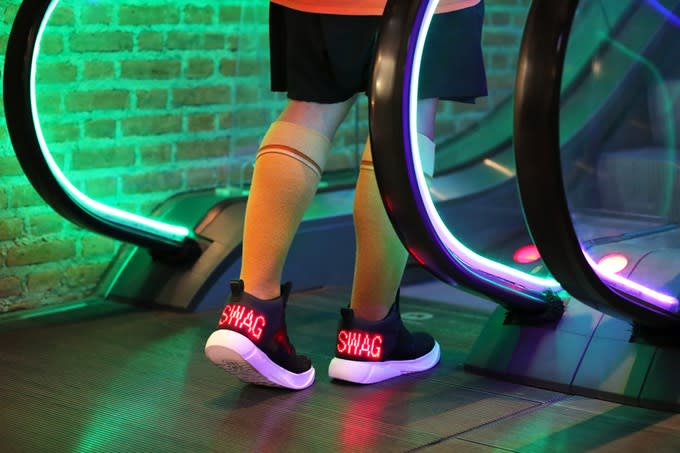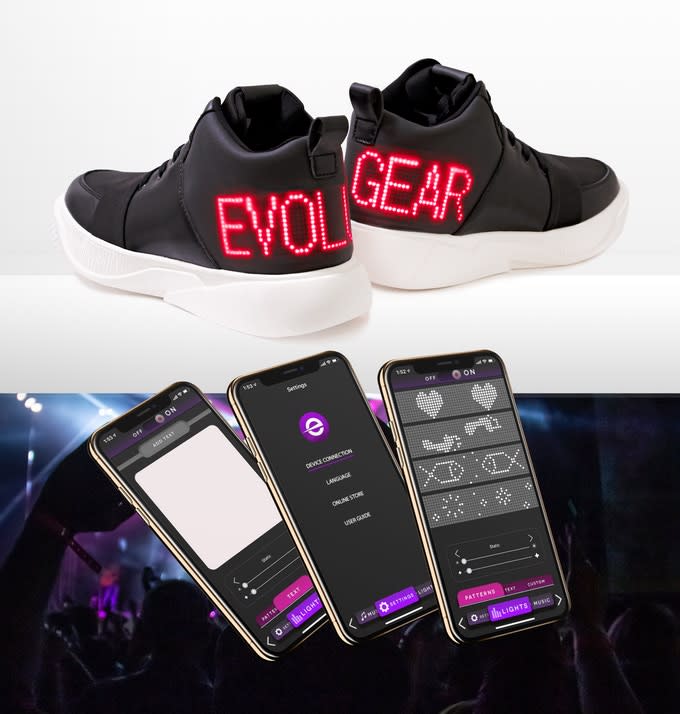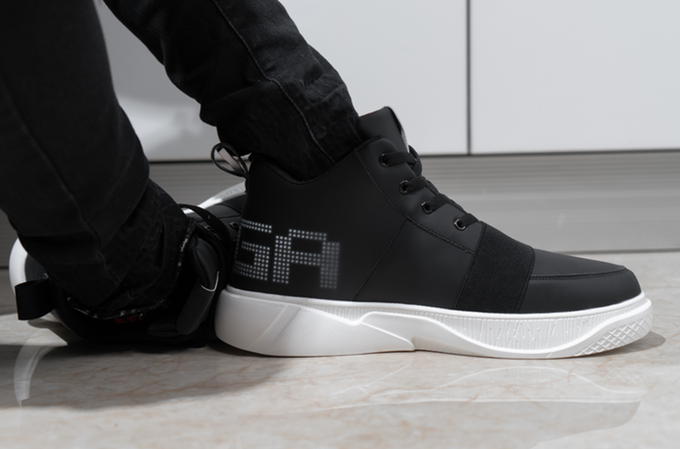 When we set out to build the most customizable and durable e-sneaker for the next generations we wanted to make sure there were no limits to our customers' creativity.
Why not show off your style and personality with:
custom text and symbols
text emojis
patterns
custom drawing via the app
music EQ level display perfect for your next gig
And when you feel like mixing it up, just tap on the sneaker or click in the app and make a change.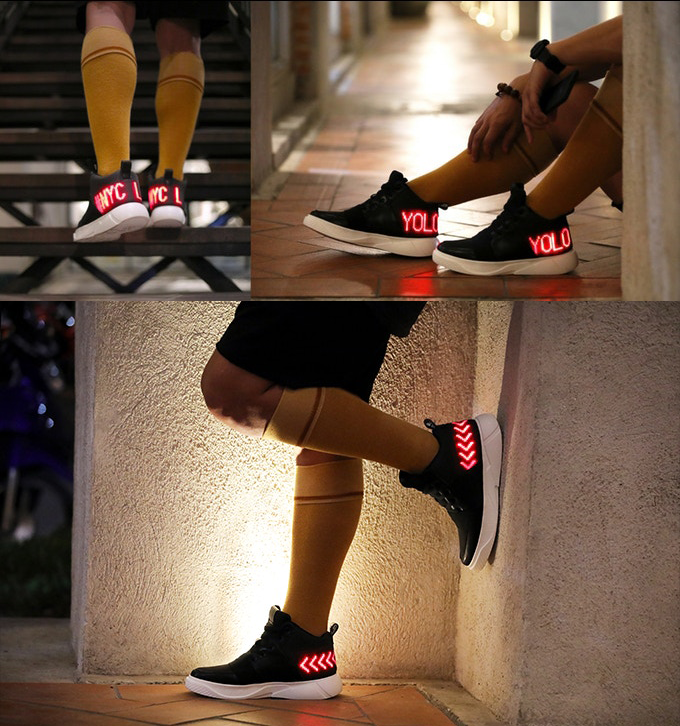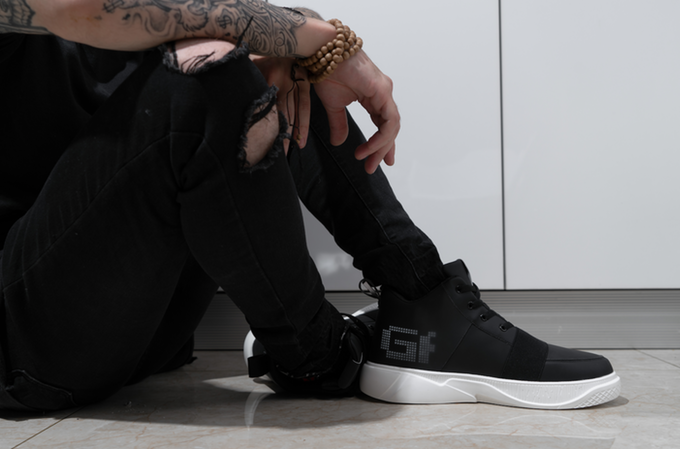 You can even easily adjust the brightness of the LED display, making sure you fit the mood no matter where you go.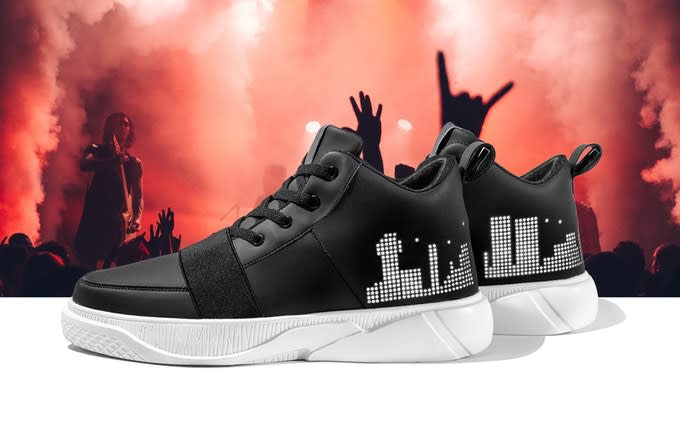 Do you want to jump to a beat or prefer to sit down while listening to music?
No matter your preference the EQ levels sync functions can display the music on your sneaker and is certain to impress everyone around you.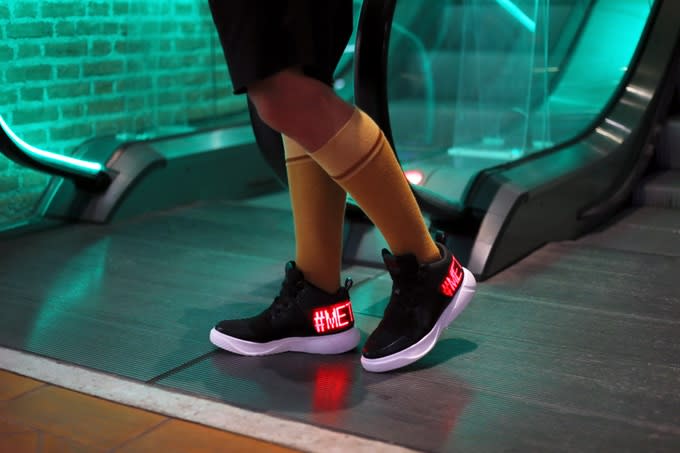 The call notification can alert you to incoming calls by displaying a set icon right on the sneakers.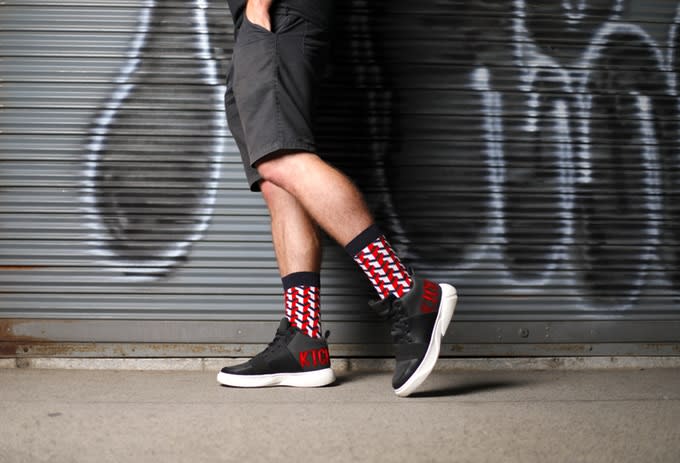 Exolux was built for comfort that lasts, from the inside out. Our insole fits like a glove so that once you have it on, you won't want to take it off.
Made of breathable and highly sweat absorbent polyester, the dynamic fit protects your ankles and the silver ion technology prevents odors.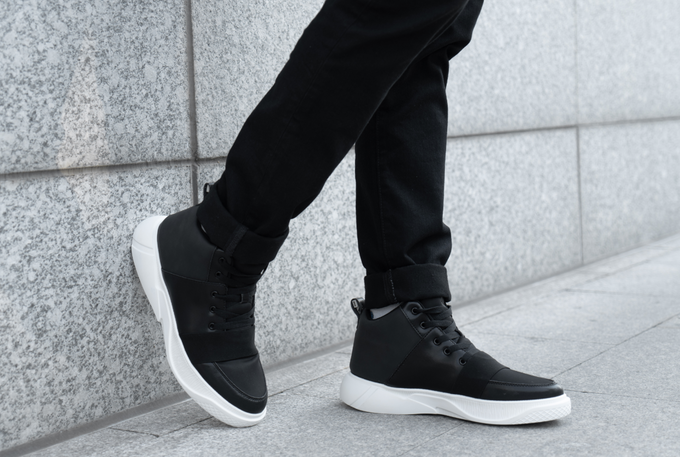 Evolux provides the perfect fusion of style and comfort. The kicks are insulated with soft cushioning that will fit so snug you'll fall in love.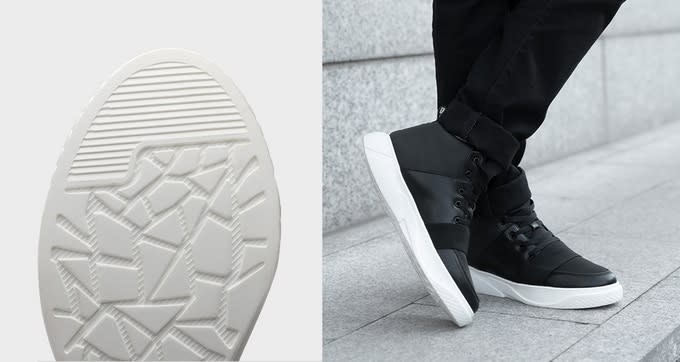 We believe in a strong grip that ensures you won't slip. The PU decompression sole and its anti-skid properties will keep you going, even while moonwalking in the rain.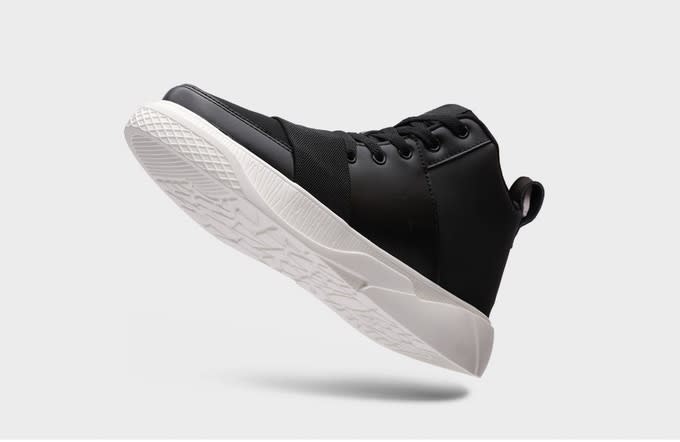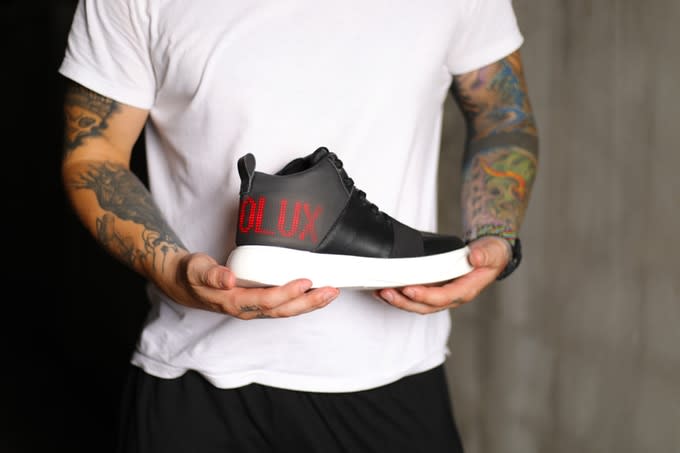 Fresh design also needs to leave you feeling fresh.
Our insoles are made with silver ion technology, a well-well-documented additive for cloth treatment that prevents odor-causing germs.
Also, the carbon layer can absorb bad odors for longer-lasting freshness.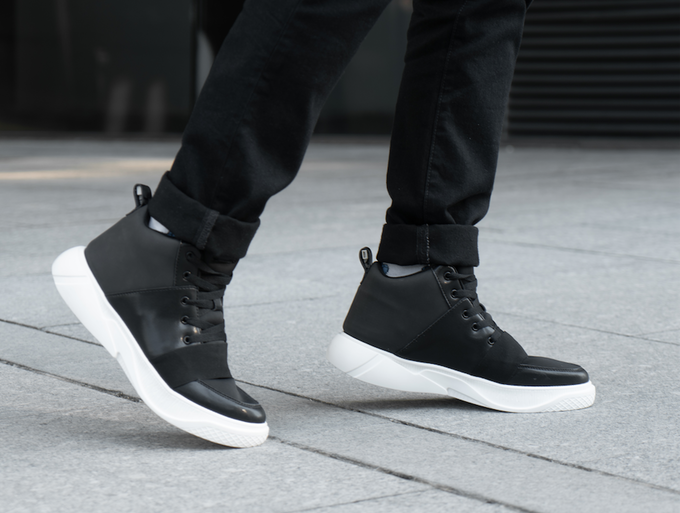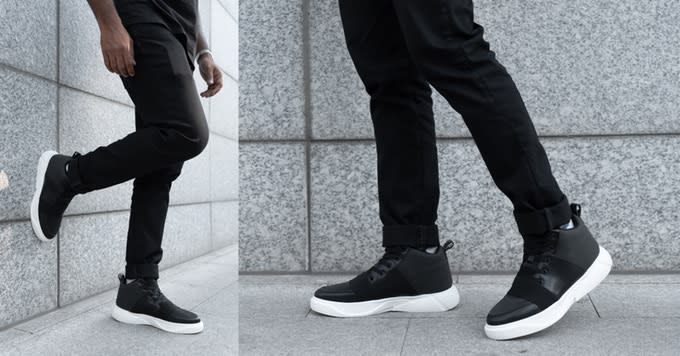 The Evolux sneaker also makes you feel light on your feet. Thanks to our lightweight materials we will not exceed a total sneaker weight of 56 ounces.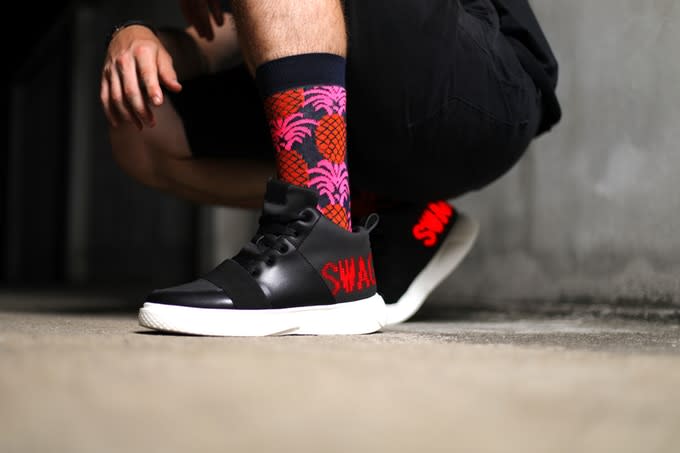 Our non-woven fabric allows your feet to breath in the sneaker. Whether you are dancing in the crowd or skating at the park, your feet stay fresh and keep you doing what you do best.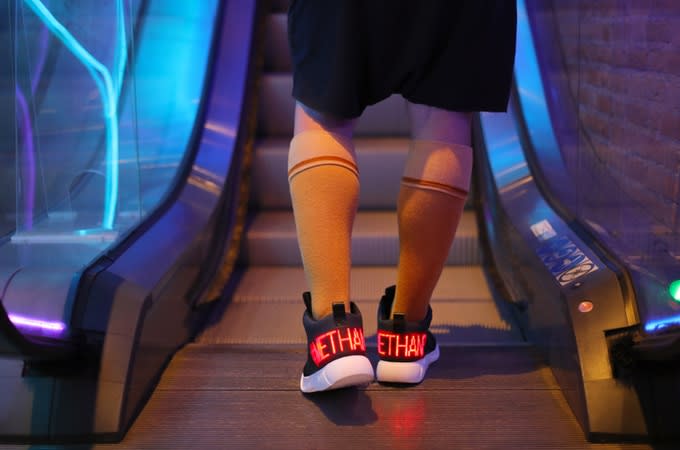 We took our time when sourcing and creating the perfect blend of materials that go into the sneakers. All materials used in the production of the Evolux sneaker have been carefully selected to allow for maximum flexibility on your feet.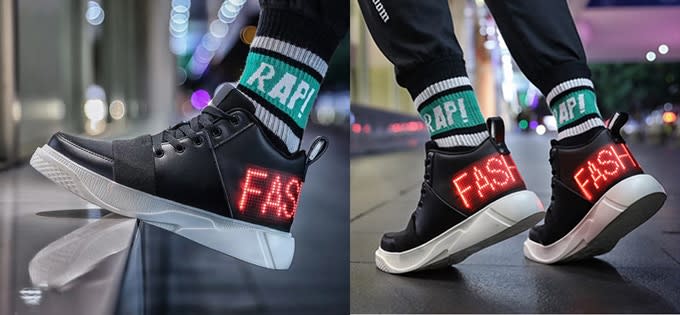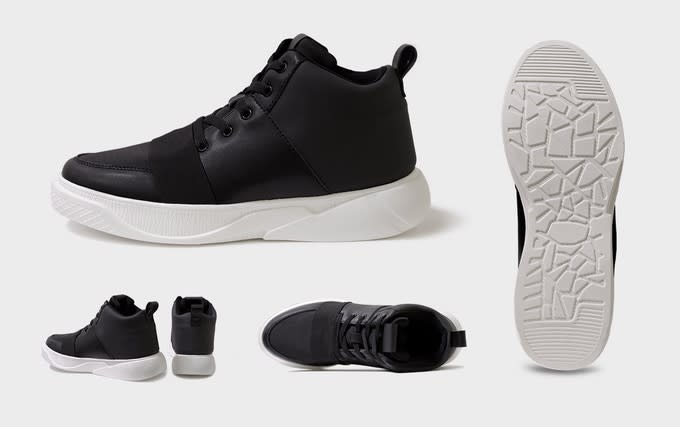 Evolux was built to last. High-quality design, materials as well as a high-level stitching and manufacturing process guarantee that the sneakers keep running as long as you are.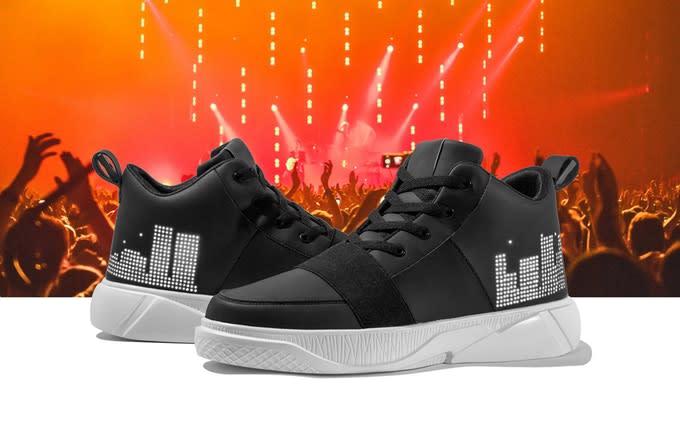 Never get bored or lose a beat on a long day again. Our sneaker can handle over 8 hours of continued display action.

Built for the urban jungle Evolux is shockproof and made to withstand anything you will throw at it whether you will be out skateboarding all day or shooting jumpy music videos on your phone.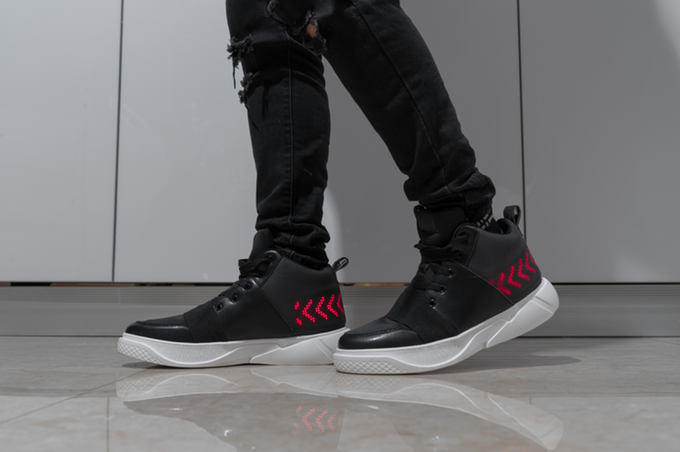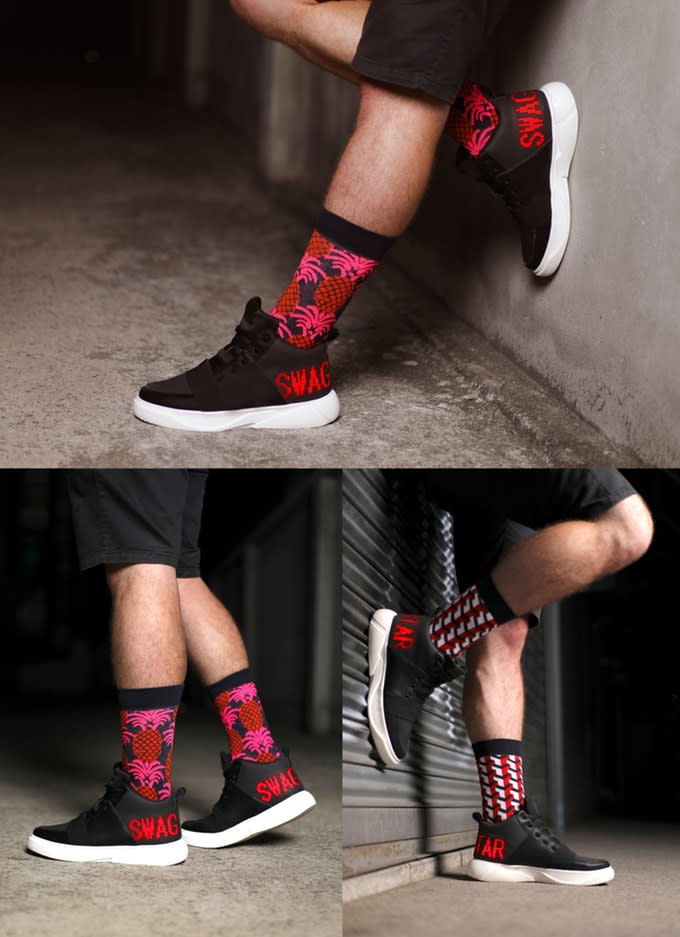 Every single electronic component in our e-sneaker is sealed, waterproof and protected against the harsh environment of wild parties or other urban adventures.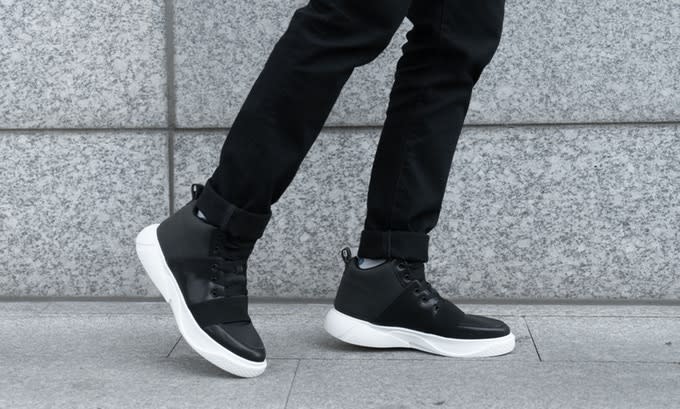 Our sleek design fits both casual and formal settings and the LED display can be turned off and on in a second.
----
Our team member talked about E-Sneakers:
----
We have prepared our rewards with you, our backers in mind.
Pledge now for exclusive early access to everything Evolux.
Get your sneakers by taking advantage of a massive price reduction compared to future retail pricing. Evolux will never be available at this price point again.
----
Our dedicated sizing chart along with our guide to personal measurements will make certain that the right size of sneaker is shipped to you.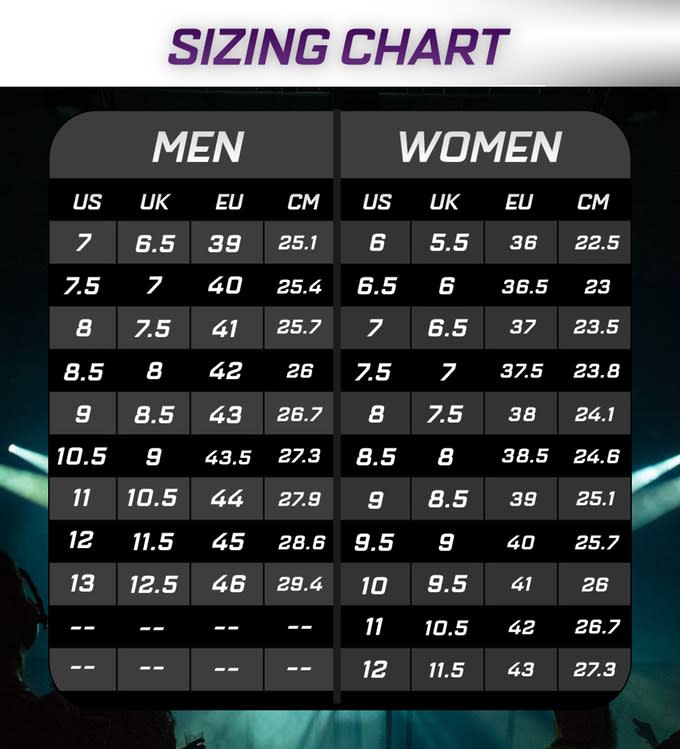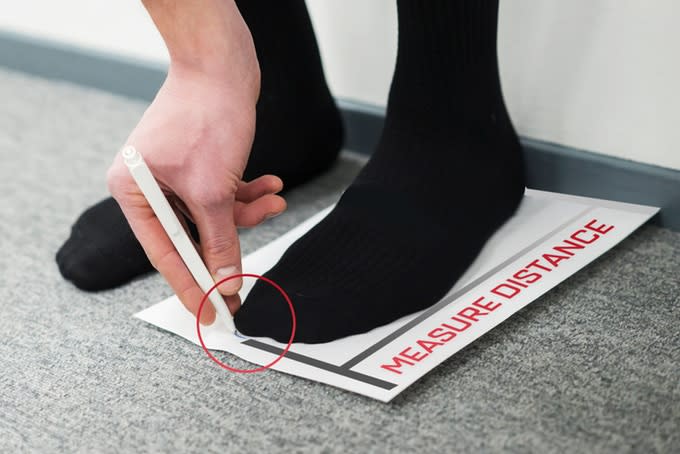 To know your correct size first take your measurements and then refer to the correct sizes from the chart above.
Measure Your Feet:
Step 1
Stand up straight on a hard surface with your heel against the wall and put a piece of white paper taped to the floor that you will stand on for gathering your foot length.
Step 2
Mark the longest part of your foot (this is your heel-to-toe length) on the paper with a pen (Do this also with the other foot to ensure accuracy).
Step 3
Use a ruler or measuring tape to measure the heel-to-toe length from your marks on each foot. Refer to the sizing chart above to select the appropriate sneaker size.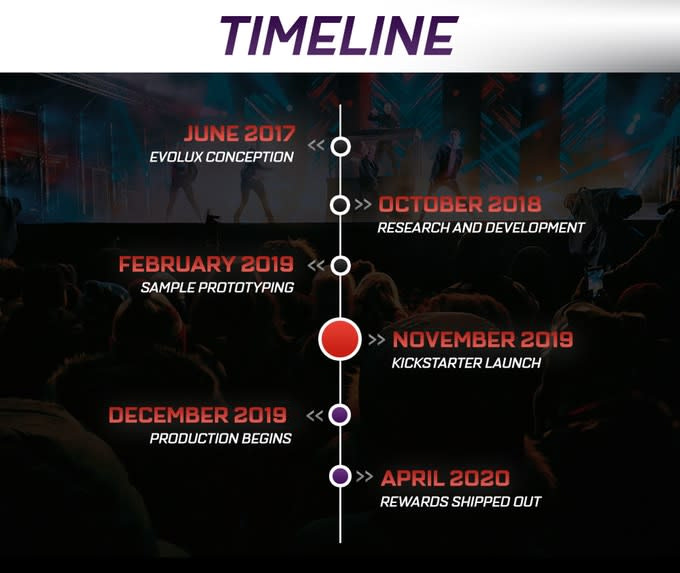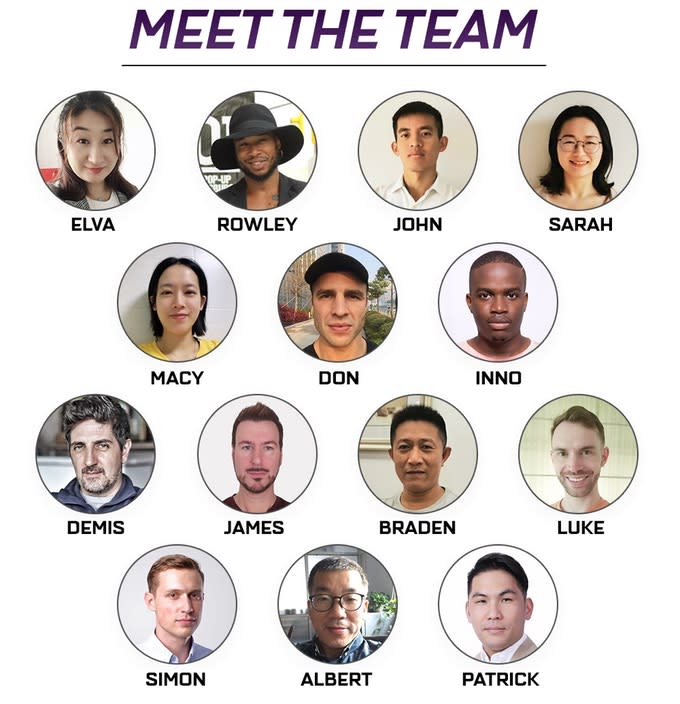 We're a team of artists, designers, and fashion footwear engineers with over ten years of industry experience in footwear and electronics and LED development. We are passionate about bringing Evolux to as many people as possible as we want to save the world from boring sneakers.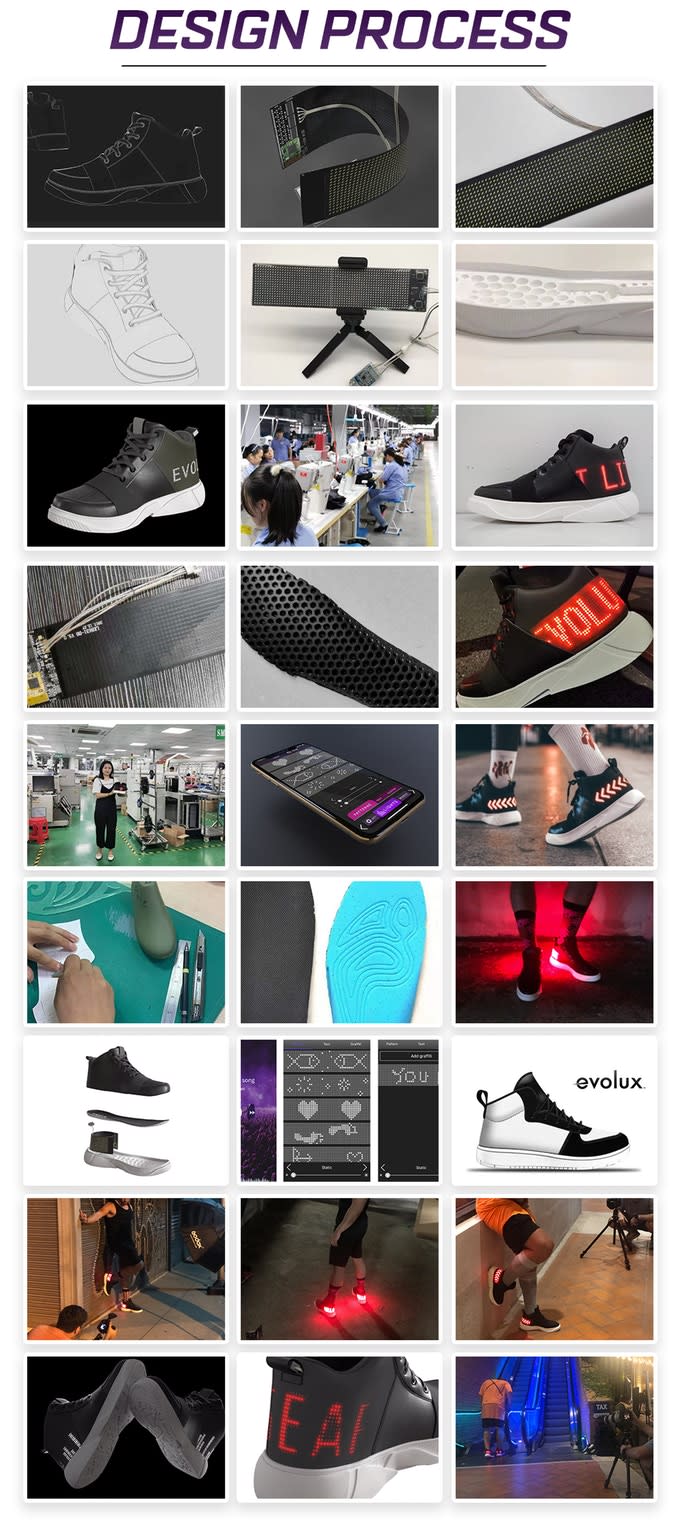 Our design and development process for Evolux has been over two years in the making. We have put a lot of work into this product and know that we have created the best E-Sneaker around.
Supports: 
Custom Design: Text, Patterns, Custom Designs
Supports editing letters, adjusting display brightness and music interaction
Battery capacity: 800Mah
DC Charging time: 4-5hrs
Working time: 8 hrs+ 
Join our campaign now and together we can make Evolux the must-have e-sneaker for the next generation.
--
Evolux Supporting Partners: 

Help us spread the word about Evolux with friends in your network and get a special offer on Kickbooster. Learn more by clicking the banner above.